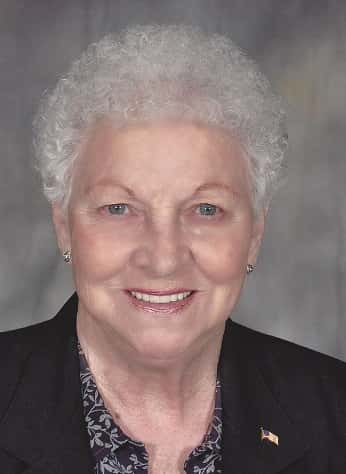 83-year-old Fairfield resident, Louise Driggers Scott died at 9:15 p.m. Tuesday, February 16 at her daughter's home. She had been a homemaker.
Survivors include daughters, Connie (Leon) Phillips of Fairfield, Sheila (Glen) Elliott of West Field, IL and Alice (Larry) Cameron of Fort Pierce, FL; a son, Butch (Rhonda) Driggers of Sadler, TX; 8 grandchildren, 14 great-grandchildren; one great-great-grandchild and a brother, Paul Irons of Athens, AL.
Private family services for Louise Driggers Scott were held on Thursday, Feb. 18 with burial in Maple Hill Cemetery.
The Johnson & Vaughn Funeral Home in Fairfield is in charge of all the arrangements.