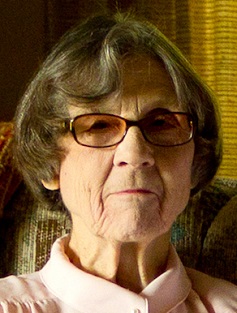 Mary Ruth Witter, age 87 of McLeansboro died at her home on Wednesday, February 17th, 2016. She earned her Bachelor's Degree from Southern Illinois University and Master's Degrees from the University of Illinois and Southern Illinois University. She was an educator who was most widely known as a Home Economics teacher, but she also taught English and Math over her 38-year career. She taught public school at McLeansboro Township High School and East Side Junior High in Hamilton County, IL and in Marquette, MI at the University High School at Northern Michigan University. She was also a long-time member of the First Presbyterian Church of McLeansboro.
Survivors include her husband Fred, two daughters: Ruth Kiser (and husband Daniel) of Hickory, NC and Lois Witter of McLeansboro, IL; two granddaughters: Elizabeth Taylor (and husband Jason) and Marlys Kiser, both of Hickory, NC; a brother Morris Webb (and wife Venita) of Peoria, IL; a sister-in-law Lois Kelley from Gibson City, IL; five nieces, four nephews and their families also survive.
A memorial service for Mary Ruth Witter will be held at 2:00 p.m. on Sunday, February 21st, 2016 at the Gholson Funeral Home in McLeansboro.
Visitation will be from 10 a.m. Sunday until the time of service at the Gholson Funeral Home in McLeansboro.
In lieu of flowers, memorials may be given to the First Presbyterian Church, or to the McCoy Memorial Library in McLeansboro and will be accepted at the Gholson Funeral Home, which is in charge of all the arrangements.