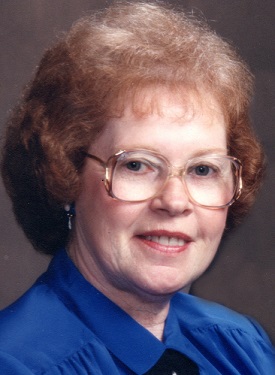 Wanda Faye Odom, 84, of Mt. Carmel, Illinois, died Thursday, February 18, 2016, at Oakview Heights Continuous Care and Rehab in Mt. Carmel. She was a homemaker and a member of the Keensburg Christian Church.
Survivors include son Gene (Anna) Odom of Mt. Carmel; daughters Sharon Robbins of Evansville, Indiana, Diane (Bill) Waggoner of Grayville, Illinois; grandchildren Greg (Sheila) Odom, Jeff (Katie) Odom, Kevin (Erika) Odom, Kim (Joe) Funkhouser, Scott (Reagan) Robbins, Mark (Lindsey) Robbins, Kiley (Jeremy) Barnett, Jo (Chris) Knopf; and 17 great grandchildren.
Funeral services for Wanda Faye Odom will be 1 p.m. Monday, Feb. 22 at the Cook Funeral Chapel in Grayville with burial in Antioch Cemetery near Cowling.
Visitation will be 11 a.m. until the time of service at the Cook Chapel in Grayville.
Memorials may be made to the Cowling Community Center and will be accepted at the Cook Funeral Chapel, Grayville.