Officials with the Wayne County Golf Course have called a special meeting for next Monday to discuss how to move forward with limited financial resources. Last month, the Fairfield City Council declined to appropriate any money to support the financially struggling golf course. Officials are now considering going back to a nine-hole course. Monday's meeting will be held at 7 p.m. at City Hall.
Climatologist Jim Angel says this year's meteorological winter was the 7th warmest in Illinois history. The average statewide temperature for December through February period was 33.5 degrees, which was 4.4 degrees above average. Precipitation was more than 2 inches above average and was the 11th wettest on record.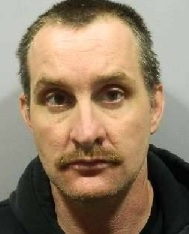 A judge has found probable cause to bind 39-year-old James A. Walker over to trial on charges he sexually assaulted his girlfriend's teenage daughter. Walker, a resident of West Salem, faces three class-1 felony charges of criminal sexual assault. The judge also agreed to reduce Walker's bond to $5,000 cash.
Illinois medical marijuana dispensaries had their best month yet in February with nearly $1.5 million in sales. Retail sales total more than $4.4 million since the program began last November. The nearest marijuana cultivation center is located in Albion.
Plans have been announced for the Fairfield Rural Fire Department's annual Fish Fry. The event will be held on Friday, March 18 at their station in Fairfield. There will be two serving times – 11 -1 and 4 – 7. Tickets are $10 for adults and $5 for kids. Proceeds from the dinner will help fund equipment needs for the department.