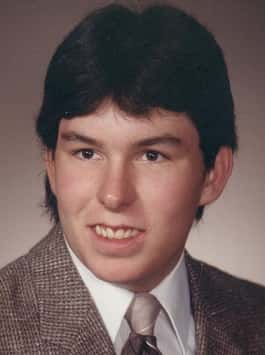 Stephen "Steve" Lents, 47, of Indianapolis, Indiana, formerly of Flora, Illinois, died at 8:48 p.m., Saturday, April 30, 2016, at Community East Hospital in Indianapolis.  While living in Flora, he was a member of the First Christian Church. After moving to Indianapolis, he was owner and operator of SL Family Lawn Care.
Survivors include his parents, William T. and Linda K. Lents, of Flora, IL, brother, Cdr. Michael T. Lents, USN and wife Barbara J. (Putbrese) of Portsmouth, RI, sister, Stephanie M. (Lents) Schell and husband Scott D. of Louisville, IL, 2 nephews, Philip and John Lents, and niece, Christina Lents, several aunts, uncles, and cousins, and his dog, Cali.
Graveside services for Steve Lents will be held at 10 a.m., Saturday, May 7, 2016, at Cisne Cemetery in Cisne, IL.
Visitation will be from 6 – 8 p.m., Friday, May 6, 2016, at Kohn Funeral Home in Flora, IL.
Memorials may be made to the Concord Neighborhood Center (a division of United Way of Central Indiana) in Indianapolis, Indiana, and may be received at the Kohn Funeral Home in Flora.