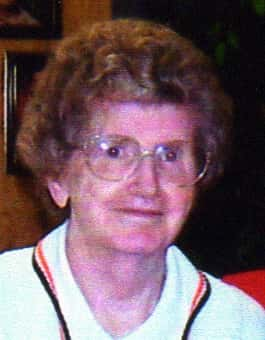 Mary M. Blaylock, 90, of Grayville, Illinois, died Saturday, May 14, 2016, at Meadowood Nursing Home in Grayville.   She was an active member of the Cowling Free Methodist Church.
Survivors include brother-in-law Richard "Dick" Hampsten, Sr., of Grayville; nieces and nephews Chris (Charlie) Brines, Richard "Dick" Hampsten, Jr., Gloria (Mike) Garner, all of Grayville; numerous great nieces and nephews; and three foster grandchildren.
Graveside services for Mary M. Blaylock will be at 10 am, Tuesday, May 17, 2016, at Oak Grove Cemetery in Grayville with visitation at the cemetery one hour prior at 9 am.
The Cook Funeral Chapel of Grayville is in charge of arrangements.