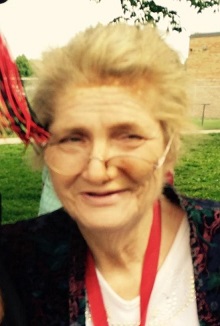 Janice Scott, 65 of Fairfield died at 2:14 pm, Saturday, May 14, 2016 at her home.  She was a CNA.
Survivors include a daughter Michelle (Scott) Cook of Fairfield, a son Bryan (April) Turner of Fairfield, 10 grandchildren, 3 great grandchildren, and a sister Jackie Davis of Fairfield.
Funeral services for Janice Scott will be held on Wednesday, May 18, 2016 at 2 PM at the Johnson and Vaughn Funeral Home with burial in Union Cemetery.
Visitation will be from 1 PM until the time of service at the Johnson & Vaughn Funeral Home in Fairfield.