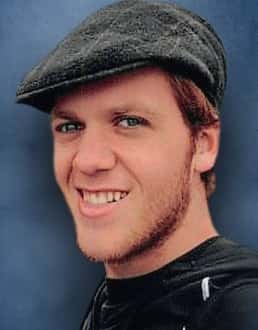 Nathan Andrew Edmiston, 24, of Scottsdale, Arizona, formerly of Rushville, Ill. died Wednesday, May 11, 2016, in Scottsdale.
He attended the University of Evansville, in Evansville, Indiana.  While there, he served as Photo Editor and Chief Photographer for Student Publications, including LinC, the university yearbook.  He won 1st place in Sports Photography from the Indiana Collegiate Press Association., served as a Justice with the Student Government Association Supreme Court, and was involved with the Institute for Global Enterprise.  He was a member of the University of Evansville Venturing Crew where he enjoyed his love for hiking and camping.  During his time at UE, he studied abroad at Harlaxton College in England.  This is where he developed his love for everything British, including BBC Television. He interned one summer as the Communication Assistant for the World Fair Trade Organization in Culemborg, The Netherlands. Nathan also interned as a District Detective Aide with the Washington, D.C. Police Department, while attending American University for one summer.  He received his Bachelor's Degree in Communications, with minors in Psychology and Political Science in 2014.
In December 2014, he joined the Walmart Corporate Headquarters, in Bentonville, Arkansas, to serve as a Licensing Compliance Specialist.  Currently, he was working at Yelp!, in Scottsdale, Arizona, as an Ad Operations Associate, having joined them in January.
Surviving are his parents Charles and Gretchen Edmiston of Rushville, his sister Sarah Edmiston of Jacksonville, his brother Ben Edmiston and wife Therese of Naperville, his niece Kyleigh Grace Edmiston, grandmother Catherine Edmiston of Abingdon, and several aunts, uncles and cousins.  He was preceded in death by his grandparents Robert Edmiston and Gene and Mary Bockhorst.
Services for Nathan Andrew Edmiston will be at 11:00 AM, Friday, May 20, 2016, at the First United Methodist Church in Rushville, with Reverend Grant Armstrong officiating.  Interment will follow in the Christian Neck Cemetery, north of Rushville.  Visitation will be from 3:00 PM to 7:00 PM, Thursday at the Wood Funeral Home in Rushville.
Memorial contributions are suggested to the University of Evansville to support students travel to Harlaxton College, or the First United Methodist Church for youth mission trips.