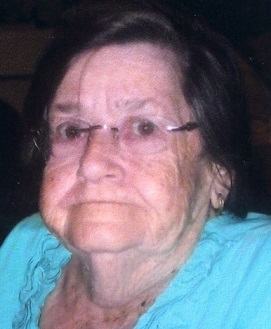 Julia Ann Metheney, age 80 a resident of McLeansboro passed awayMonday May 23 2016 at 9:52 A M at her home.She was a homemaker and member of the Macedonia Eastern Star.
Survivors include three sons, Mark Eugene Balliet  of McLeansboro, William Leo Balliet of Meridian, Mississippi, Mark(wife Pam) Metheney of Mt Vernon, Illinois; five daughters, Diane Linda (Husbsnd Bob)Baczik of San Francisco, California, Patricia Lee Vaughn of Petal, Mississippi, Teri Lee  (Husband Mike) Glover of  Alabama, Tonya Renea (Husband Kerry)Jones of Mt Vernon, Illinois and Angela (Husband Greg) Jack of Carbondale, Illinois, a brother  Ray Poore of Michigan and  specialfriends: Donna Ahlfeld and Kelly Clark, both  of Benton Illinois.Eleven Grandchildren and nine Great Grandchildren also survive.
Funeral services for Julia Ann Metheney will be held Friday May 27 at 1:00 P M  at Gholson Funeral Home in McLeansboro. Burial will be in Old Springer Cemetery near McLeansboro.
Visitation will be from 6 to 8 P M on Thursday at Gholson Funeral Home which is in charge of the arrangements.