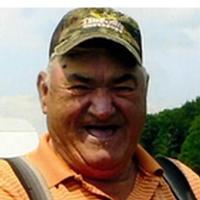 70-year-old Jesse V. Keen of Minerva, Ohio died Sat., May 21, 2016.  He was a short and long distance truck driver having worked for PEP Oil, Midwest Homes in Minerva, Mideast Trucking Co. and owner of his own business, Keen's Mobile Transport. He is a member of Ten Post Baptist Church in Wayne City, IL, Orel Lodge #759 Masonic Lodge F&AM, the Minerva Eagles and Minerva VFW Aux.
He is survived by his wife of 44 years, Renda (Schlott) Keen; nine children, Joyce Favors of TX, Erle Gardner of TX, Dee (Lynn) Green of VA, Richard (Traci) Gardner of Minerva, Melody (Christopher) Ward of Sebring, Theresa (Donnie) Locke of Minerva, Jesse W. (Tabitha) Keen of East Canton, Teri (James) Trimble of Minerva, John (Mandi) Keen of East Rochester, 6 sisters and a brother, Betty (Gary) Warren of IL, Debbie (Ed) Ayers of IL, Rita (Tom) Sager of IL, Judy (John) Gabbard of IL, Patty (Wayne) Robertson of IL, Vera Rawls of IL, Roger (Carolyn) Keen of IL, several  grandchildren, great grandchildren and nieces and nephews.
Funeral services will be held in Wayne City, IL on Friday at 11:00 am in the Ten Post Oak Baptist Church.
Visitation will be 5 – 8 Thursday, May 26 at the Richardson Funeral Home in Wayne City and one hour prior to services Friday at the church.
Memorial contributions may be made to the family to help with travel expenses.