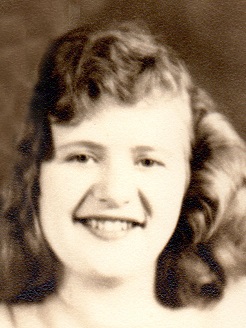 Imogene Frazier Fleming, 84, of Grayville, Illinois, died Monday, May 30, 2016, at Wabash General Hospital in Mt. Carmel, Illinois.  She Imogene was a pastor's wife and a cook for many years at Jefferson School in Carmi, Illinois.
Survivors include son Stephen Fleming of Grayville; brothers Jim (Terry) Hunt, and Raymond McIntyre, all of McLeansboro; grandchildren Taryn (Greg) Hartle, Tracee (Ronnie) Morris, Aliesha Fleming, Alia Fleming, and Rachel Fleming.
In keeping with Imogene's wishes, her remains were cremated.  A visitation and memorial service will be Friday, June 3rd, at the First Baptist Church in Grayville.  Visitation is at 5 pm and the memorial service is at 7 pm.
Memorial contributions may be made to the Baptist Children's Home, Carmi, Illinois, and will be accepted at Cook Funeral Chapel.
The Cook Funeral Chapel in Grayville is in charge of arrangements.