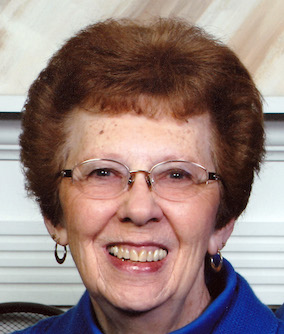 Carline Jean Collins, age 79, a resident of Wayne City, IL passed away at 2:54 am on Tuesday, May 31st, 2016 at her home. She was a retired school teacher, having taught in the Wayne City School District #100 for 35 years.
Survivors include her husband, Paul Wesley Collins; a son Doug (wife Missy) Collins of Bluford, IL; a daughter Pam (husband Kenny) Aydt of Dahlgren, IL; a brother Chris Preiss of Wilmington, IL; 5 grandchildren, and 4 great grandchildren.
Funeral services for Carline Jean Collins will be held at 10:00 am on Thursday, June 2nd, 2016 at the Wayne City Baptist Church with burial in Thomason Cemetery at Wayne City.
Visitation will be held from 6:00 pm until 8:00 pm on Wednesday, June 1st, 2016 at the Wayne City Baptist Church.
In lieu of flowers, memorials may be made to the Carline Collins Memorial Scholarship Fund and will be accepted at the church or at the Richardson Funeral Home in Wayne City, which is in charge of the arrangements.