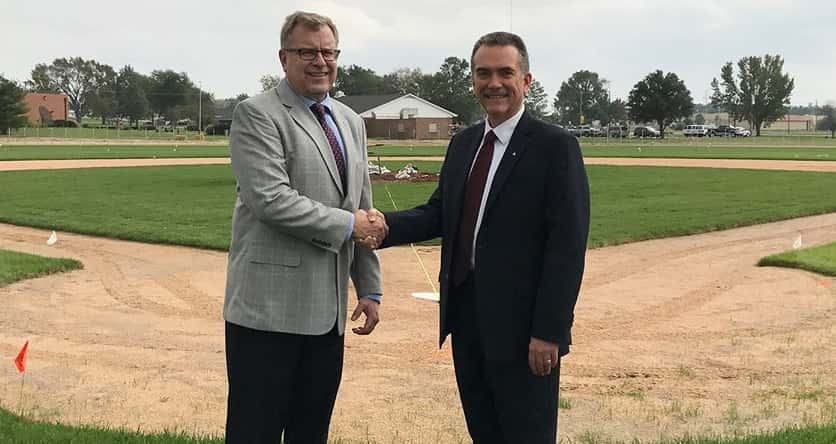 FNB has been granted naming rights to the Frontier Community College Baseball Field.  The joint announcement was made this morning by FNB President Mike Copeland and Frontier Community College President Dr. Jay Edgren. The Illinois Eastern Community College Board of Trustees approved the naming rights during their monthly meeting held Tuesday night on the campus of Frontier Community College.  Financial details of the deal were not immediately available.
A preliminary hearing is set today in the first-degree murder case of 22-year-old Zachary J. Shock of McLeansboro. Shock was arrested last month in connection with the shooting death of 45-year-old James Berkel of Salem. Shock has been charged in Hamilton County Circuit Court with two counts of first-degree murder and one count of aggravated battery with a firearm.  He remains in the White County jail at Carmi for Hamilton County authorities pending trial.  Shock was arrested in Fairfield after he allegedly fled the shooting scene in a black Chevy Cruze.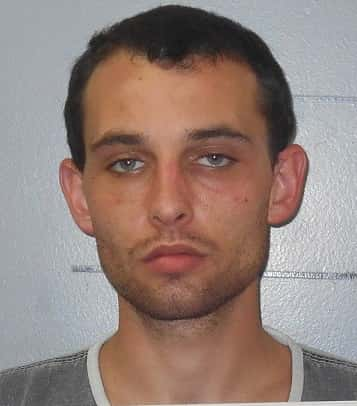 When 23-year-old Robert T. Hayes was arrested last week for being in possession of bath salts, he was awaiting trial in Jefferson County on charges related to a fatal drunk driving accident. Hayes is scheduled to stand trial November 15 in connection with the October, 2012 crash that claimed the lives of 24-year-old Holly Fenton of rural Wayne City and 20-year-old Cody Bidabe of Fairfield. He remains in the Wayne County jail on the recent bath salts case.
66-year-old Veta Jones of rural Bluford has been arrested on a charge of domestic battery.  She is accused of threatening 72-year-old Larry W. Jones with a knife and scratching him with her fingernails.
The first installment of Wayne County taxes will be due on Friday, Oct. 28.  To date, 26% of the county's real estate taxes have been collected.
Caitlyn Summerfield, the daughter of Jason and Mesha Summerfield of West Salem has been awarded the Wabash Valley College Foundation Scholarship for the 2016-2017 academic year.  The scholarship amounts to $2,400. Caitlyn plans to transfer to SIU Carbondale after graduating from Wabash Valley College in Mount Carmel.