ARREST MADE IN SLAYING OF 8-YEAR-OLD OLNEY GIRL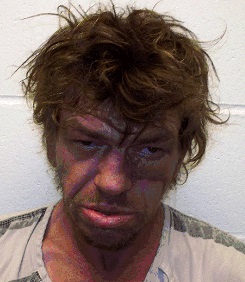 An arrest has been made in connection with the slaying of 8-year-old Sabrina Stauffenberg of Olney, Ill.  Shortly before 2:30 Sunday morning, Illinois State Police arrested Glen R. Ramey, 53 of Olney in connection with the death.  Ramey faces preliminary charges of first-degree murder and predatory criminal sexual assault.  Details of Ramey's arrest were not revealed. Stauffenberg was reported missing in the early evening hours of Wednesday, November 23.  Her body was found the same evening on an open area behind a business on the south side of Olney. Richland County Deputy Coroner Jerry Gray pronounced Stauffenberg dead at 8:33 that evening.   An autopsy was completed Friday in Bloomington, Ill. A cause of death has not been released.  Ramey is currently being held at the Richland County jail pending the filing of formal charges and setting of bond.
The Fairfield Kiwanis Club-sponsored Christmas Parade will be held this Saturday, December 3 at 5 p.m. The theme of this year's parade is, "A Storybook Christmas". Richard Mason is this year's Grand Marshal. In the event of inclement weather, the parade will be moved to Saturday, December 10th. More information is available from either Phyllis Hilliard or Pat Cooper. The parade will be broadcast on WFIW FM 104.9 and online at wfiwradio.com.
The second installment of Wayne County Real Estate taxes are due Friday, December 2. Wayne County Treasurer Donna Masterson reports 74% of the tax extension has been paid. The total to be collected amounts to $15.8 million. Certified delinquent letters will be mailed out on January 6. The annual delinquent tax list will be published on January 26, and the annual tax sale is on March 2.
23 year-old Jordan R. Bodine of Christopher was injured in an early morning crash on Saturday. Illinois State Police reports Bodine was traveling north on Interstate 57 at 2:31 a.m. in his Chevrolet pickup when for unknown reasons, traveled off the roadway and overturned in the center median. He was taken to SSM Good Samaritan Hospital in Mt. Vernon and later transported by ambulance to St. Louis University Hospital. He was cited for driving under the influence, failure to wear a seatbelt, and failure to reduce speed to avoid an accident.
A crash in Franklin County on Saturday shut down traffic for over two hours. The accident occurred at the intersection of Route 14 and North Thompsonville Road. Franklin County Sheriff's deputies stated one of the vehicles involved, traveled east and the other was heading southbound before the collision. Two people were transported to local hospitals and at least one may need further treatment. Police don't believe alcohol or drugs were a factor in the accident.
The Illinois Supreme Court has refused to hear the appeal of an Indiana man facing murder charges in the death of an infant more than 40 years ago. 65-year-old Gary Warwick of Portage, Indiana, is now scheduled to appear in St. Clair County court on December 20th in the 1972 death of Joseph Abernathy III. The 1-year-old Abernathy was found dead in a Belleville park. Warwick lived with the boy and his mother at the time of the murder. He was charged in 1972 and again in 2014, yet those charges were dismissed each time. An Illinois appeals court in May overturned the most recent dismissal.