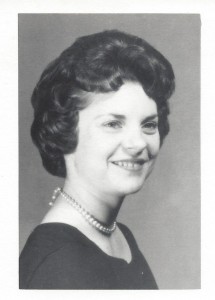 73-year-old Fairfield resident, Phyllis Ann Anthis died at 2:15am on Thursday, December 15, at the Way-fair Nursing Home in Fairfield.
Survivors include her husband; Delbert, one son Greg (Jen) Anthis of Kirkland, Washington, 2 Grandchildren, two sisters Edna (Jack) Vaughn of Murray, Kentucky and Eva (Steve) Turner of Gilberts, Illinois.
Services for Phyllis Anthis will be at 1pm on Tuesday, December 20, at the Johnson and Vaughn Funeral Home with burial at the Shrewsbury Cemetery in Mill Shoals. Visitation will be from 11am until the time of the service at the funeral home. Memorials can be made to the First General Baptist Church in Fairfield and will be accepted at the funeral home.