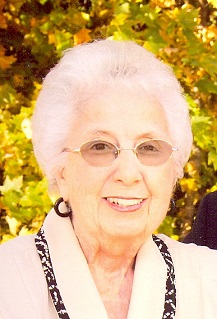 75-year-old Cisne resident, Janice Doreen Schell died at 4:10AM; Tuesday, December 20, 2016 at Fairfield Memorial Hospital.  A member of the Cisne Christian Church, she was a house wife.
Surviving Janice is her husband Phillip of Cisne, daughter Virginia D. 'Ginny' Barnard and her husband Jeff of Cisne,  son Raymond 'Dean' Schell and his wife Pam of Fairfield, IL, Five grandchildren Kiera Berry and her husband Theron, Katherine Cantrell and her husband Kory, Caleb Barnard, Larissa Schell & Noah Barnard, Three great grandchildren Kenlie Cantrell, Kole Cantrell, & Nora Berry; sister Cheryl Shelton and her husband Loyd of Barnhill, Ill, brothers Raymond Shannon and his wife Elizabeth of Carterville, IL and Dan Shannon and his wife Darlene of Carbondale.
Funeral services for Janice Doreen Schell will be held at 10AM; Friday Dec. 23, 2016 at the Hosselton Funeral Home in Cisne with burial to follow in Cisne Cemetery.
Visitation will be from 6-8 PM; Thursday at the Hosselton Funeral Home in Cisne.