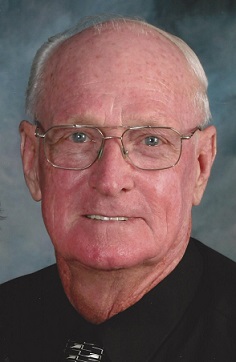 Leon Barrett, 78 of Fairfield passed away at 1 PM, Wednesday, December 21, 2016 at Lavender Ridge in Mt. Vernon, IL.  He had worked for Union Oil Company for 32 years, retiring in 1995.
Leon is survived by his wife of 57 years Marlene of Fairfield, a daughter Linda Barnard of Cisne, a son Michael Barrett of Fairfield, a sister Earline Henry of Clay City; 4 grandchildren- Aaron Barnard of Chicago, Hillary Barnard of Milstadt, IL, and Ryan and Mason Barrett of Fairfield.
Graveside services for Leon Barrett will be held at 11 AM, Monday, December 26, 2016 at Maple Hill Cemetery.
There will be no visitation and everyone is asked to meet at the cemetery.  Memorials in his honor may be made to the First Christian Church.
The Johnson and Vaughn Funeral Home is in charge of all the arrangements.