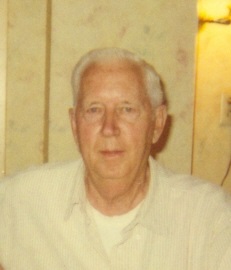 81-year-old Albion resident, Charles F. "Charlie" Cooper died on Tuesday morning, December 27, 2016 at Wabash General Hospital in Mt. Carmel. Charles was employed at the Albion Brick Company in his early years and then worked at AMF in Olney for twenty-plus years and eventually with the assistance of his wife Virginia, owned and operated "Prairie Town Antiques" in Grayville for more than twenty years.
Survivors include his children; Larry and ( Brenda (Root) Cooper, Doug Cooper, Janet (Ronnie) Mapps and Lisa Cooper; seven grandchildren, Brandon and Brian Cooper, Cody and Dylan Wilson, Jesi Wood, and Felicia and Dorian Moutry, as well as four great grandchildren: Aiden and Isabel Cooper and Gabriel and Jaydon Wilson.
Graveside services for Charles F. Cooper will be 1 p.m. Sunday, January 1 at Graceland Cemetery in Albion.
There will be no visitation. Those attending the service should go directly to the cemetery.
The Ingram Funeral Home of Albion is in charge of all the arrangements.