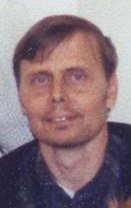 James Richard "Rick" Campbell, 62, of West Salem died on December 26, 2016 at Deaconess Hospital in Evansville, Indiana. Rick was a mechanic at Hooker Implements in Olney, and later in life, worked in the engineering department at Champion Labs. He was also a member of the West Salem Volunteer Fire Department.
He is survived by his wife Joni of West Salem; one daughter, Jayme (Nicholas) Griswold of Arnold, Missouri; one son, John Campbell of Evansville, Indiana; his father, "Jim" of West Salem; three sisters: Cheryl (Don) Webb of Fairfield, Illinois, Carol Lynn (Tom) Scranton of West Salem, and Patricia "Trish" (Kim) Michels of Springfield, Illinois; two brothers: Gary Campbell of Olney, Illinois and Rodger (Marcey) Campbell of West Salem; three grandchildren: Mackenzie, Levi, Riley, and one soon to arrive; several nieces and nephews.
Funeral services for Rick Campbell will be 10 a.m. Saturday, Dec. 31 at the Moravian Church in West Salem with burial in the Moravian Cemetery.
Visitation will be 5 – 7 held on Friday, December 30 in the Hauser Room at the Moravian Church in West Salem.
Memorials may be made to the Volunteer Firemen's Association of West Salem and will be accepted at the Ingram Funeral Home in West Salem, which is in charge of all the arrangements.