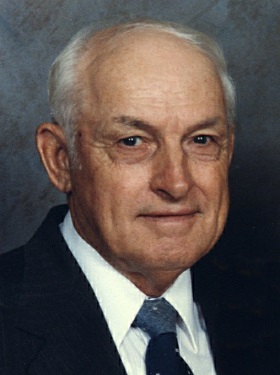 Carroll Gene "Sport" Hosselton, age 89, of Louisville, died Wednesday evening, December 28, 2016, at his home. A veteran of the U.S. Army, he was a farmer. Carroll was Sunday School Superintendent and Teacher, a Deacon and later Elder at Bethel Christian Church, and was preparing to mark his 50 years of membership with the church.  His community service contributions included Louisville School Board President, Clay County Farm Bureau Board, and served several years on the Clay County Board as well as the Clay County Hospital Board.  Carroll held his membership with Illinois Farm Bureau for 70 years.
Survivors include his wife: Ramona Hosselton of Louisville; a son: Steve Hosselton of Louisville; a daughter: Pamela (Rick) Sams of Memphis, TN; 3 grandchildren: Kylie (Daniel) Ramos of Laredo, TX, Steve C. (Brittani) Hosselton of Louisville, and Dustin Sams of Memphis, TN; 9 great-grandchildren: Michaela Mabe, Christina Mabe, Kaitalynn Ramos, Zanna Mabe, Steven "Joey" Mabe, Mia Walker, Sawyer Hosselton, Beau Christopher Hosselton, and Dexter Ramos; 2 brothers: Clydene (Sandra) Hosselton of Clay City, and Curtis (Donna) Hosselton of Clay City; along with several nieces and nephews.
Funeral services for Carroll Hosselton will be 10 a.m. Tuesday, January 3, 2017, at Frank & Bright Funeral Home in Flora with burial in Golden Cemetery with military honors.
Visitation will be held from 5-7 p.m. Monday, January 2, at Frank & Bright Funeral Home.
Memorial donations may be given to Clay County Hospice and will be accepted through the funeral home.