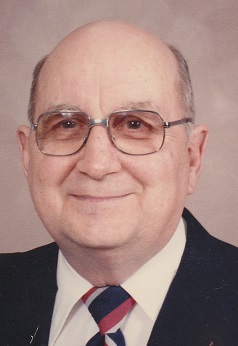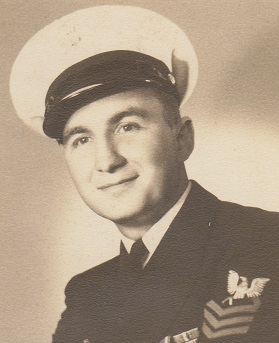 Lawrence W. Unfried, 96 of Enfield died on Monday, January 2, 2017 at Wabash Christian Retirement Center in Carmi. Lawrence was the Chief Financial Officer at Carmi Township Hospital for 30 years. He served in the United States Navy during WWII and achieved the rank of Chief Petty Officer. He was a member of the Carmi V.F.W. and American Legion Posts. He was a member of St. Patricks Catholic Church in Enfield where he was a member of the Knights of Columbus.
Survivors include sons, Hugh (Donna) Unfried and John (Connie) Unfried; his daughter, Mary Patricia Unfried; grandchildren, Laura (Jake) Pietkiewicz, Stephanie (Joshua) Lemons and Benjamin Unfried; great-grandchildren, Lucas Pietkiewicz, Marshall Lemons and Gavin and Blake Lemons; sisters, Margaret (Harold) Stahl, Teresa (Obert) Viland, and Mary Frances Ellison.
A funeral mass for Lawrence W. Unfried will be celebrated at 10 a.m. on Friday January 6, 2017 at St. Patricks Catholic Church in Enfield with graveside military rites by the Carmi American Legion and VFW.
Visitation will be from 4-7 p.m. on Thursday January 5, 2017 at the Stendeback Family Funeral Home in Enfield with a rosary being recited at 3:45 p.m.
Memorials are suggested for: Masses, St. Patricks Catholic Church or the Wounded Warrior Project.  The Stendeback Family Funeral Home of Enfield is in charge of all of the arrangements.