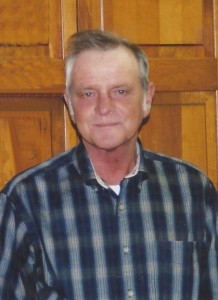 68 year-old Gerald "Jerry" Rubenacker of Dahlgren died Friday, January 6, at 11:20 a.m. at his residence. He was a laborer, served in the U.S. Army in Vietnam, and was of the Catholic faith.
Survivors include his wife, Carolyn of Dahlgren. Two daughters: Carrie (Shane) Downen of Dahlgren, Kendra Rubenacker and partner Bill Dunham. Four grandchildren: Austyn and Sydney Downen, Trenton Rubenacker and Ocean Dunham. Four brothers: Keith (Nolene) Rubenacker of Piopolis, Dave (June) Rubenacker of Belle Rive, Sam (Judy) Rubenacker of McLeansboro, and Tim Rubenacker of Broughton. Two sisters: Doris Richardson of Dahlgren and Angie (Elmer) Butler of Dahlgren. Numerous nieces and nephews also survive.
Funeral services for Gerald "Jerry" Rubenacker will be held at 12 noon, Tuesday, January 10th at the Harre Funeral Home in Dahlgren with burial in Bethel Cemetery in Dahlgren as Reverend Tony Phelps will be officiating. Graveside military rites will be provided by the American Legion Post 106 of McLeansboro and Military Honors Team of Marion.
Visitation will be held from 10 a.m. to 12 noon Tuesday January 10, at the Harre Funeral Home in Dahlgren.
The Harre Funeral Home in Dahlgren is in charge of all the arrangements.