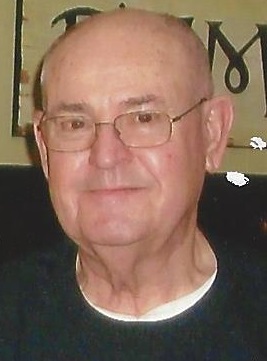 Delman Bradshaw, 83 of Fairfield died at 4:25 PM, Sunday January 8, 2017 at Way-Fair Nursing Home.  He was a retired manager of Wayne and White Counties Farm Bureau.  He was also a member of Mt. Zion Baptist Church, a 50 year member of the Fairfield Masonic Lodge, the Wayne County Shrine Club, and a volunteer for the Fairfield Memorial Hospital Auxiliary.
Delman is survived by his wife of 62 years Velma Bradshaw of Fairfield, a son David (Donetta) Bradshaw of Fairfield, a daughter Trina (Jim) Hassinger of Fairfield, 5 grandchildren, 7 great grandchildren, and a sister Alice Quick of Eldorado, IL.
Graveside services for Delman Bradshaw will be held at 11 AM, Wednesday, January 11th at the Raleigh Masonic Cemetery in Raleigh, IL.
A visitation will be held on Tuesday from 5-7 PM at the Johnson and Vaughn Funeral Home, with a Masonic Service at 7 PM.
Memorials in his honor may be made to the Shriners Children's Hospital and will be accepted at the Johnson & Vaughn Funeral Home in Fairfield.