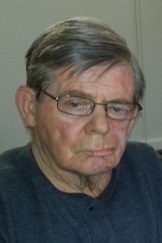 Merrill Lee "M.L." Myers, age 85 of West Salem died on January 9, 2017 at this home.  HE was a U.S. Air Force veteran of the Korean War, attaining the rank of Tech Sergeant. He was employed by Continental Airlines for several years and later by Fed-EX, from which he retired in January of 1995.  He was a member of the West Salem Moravian Church.
Survivors include his wife, Shirley of West Salem, three daughters:  Pamela Myers of St. Francisville, LA, Leann Myers of New Orleans, LA and Jill (Eric Cummings) Alston of Las Vegas, NV, five grandchildren:  Amanda (Jorge) Mejia of Bloomington, IN, Andrew Farrier of New Orleans, LA, Christopher (Christina) Baker of Memphis, TN, Victoria Baker of Las Vegas, NV, Jacqueline (Zach) Ogale of Memphis, TN and four great-grandchildren:  Chrissiana, Sophia, Savannah and Rylee.
Graveside service for M. L. Myers will be at 1PM on Thursday, January 12, 2017 at the Moravian Cemetery, West Salem with military rites.
There will be no visitation. Friends are asked to go directly to the cemetery.
In lieu of flowers or donations, the family asks that you please do something nice for someone else.
The Ingram Funeral Home of West Salem is in charge of all the arrangements.