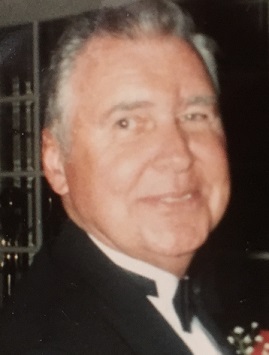 John L. "Jack" Aulvin, 82 of Albion, IL died at 4:04 AM, Wednesday, January 11, 2017 at Richland Memorial Hospital in Olney.  Mr. Aulvin was a Navy Veteran and was an attorney in Mt. Carmel, IL for over 25 years.
Jack is survived by daughters Valerie (David) Reidling of Plano, TX, Brooksie (Steve) Austin of Brentwood, TN, and Natalie Aulvin of Nashville, TN, 3 grandchildren, and sisters Sarah Loffredo of Georgetown, TX and Martha Klestinski of Cincinnati, OH.  He was preceded in death by his parents and a brother George Ray Aulvin.
Funeral services for Jack will be held on Tuesday, January 17 at 11 AM at the Johnson and Vaughn Funeral Home in Fairfield, with burial in Graceland Cemetery at Albion.
Visitation will be from 10 AM until the time of service at the Johnson & Vaughn Funeral Home in Fairfield.
Memorials in Jack's honor may be made to help with funeral expenses.  Johnson and Vaughn Funeral Home in Fairfield is in charge of the arrangements.