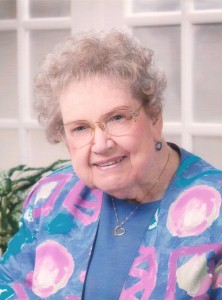 100 year-old Fairfield resident, Vera Lee Cox, died at 6:35 p.m. Saturday, February 18 at Wayfair Nursing and Rehabilitation. She owned and operated The Grill Café for 18 years. She later worked as the medical-records secretary at Fairfield Memorial Hospital for 25 years. She was a member of the First Christian Church where she served as the church organist for 60 years.
Survivors include a son, Ric Cox of Princeville, Hawaii. Two daughters: Kay Vertress of Pekin, Illinois, and Judy (James) Gruner of Fairfield. Three grandchildren, five great-grandchildren, and five great-great-grandchildren also survive.
There will be no visitation, friends are asked to go directly to Maple Hill Cemetery where graveside services will be held at 11 a.m. Tuesday, February 21.
Memorials can be made to the First Christian Church Mission Fund or Fairfield Memorial Hospital Foundation (envelopes will be available at Nale's Funeral Home).
Nale's Funeral Home in Fairfield is in charge of all the arrangements.