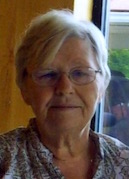 Carmen Jo Hart Birkner, 63, a resident of McLeansboro, passed away on Tuesday, March 7, 2017 at her home.
Carmen Jo is survived by her husband, David L. Birkner; her parents: Harold and Jackie Cosper; children: Kevin (Kindra) Schnicker, Bobby "Bub" (Ann) Schnicker, Jason (Brittany) Schnicker, Kim (Bob) Kaufman, Kelly (Jimmy) DePeugh, Brandon (Brandi) Combs and Jonathon Birkner.  Many grandchildren also survive.  Survivors also include her siblings: Gene (Jeanne) Wheeler, Jeffrey "Tinker" (Marie) Wheeler, Rodney "Snook" Wheeler, Debbie Wheeler, Lisa (Shane) Barker, Wayne Cosper, Tony Cosper.  Also special caretaker Megan Shepler, special friend Arlene Riley and her beloved dog Benji.
Funeral services for Carmen Jo Birkner will be held on Friday, March 10, 2017 at 11:00 a.m. at the Gholson Funeral Home in McLeansboro.
Visitation will be held on Thursday, March 9, 2017 from 6-8 p.m. at the Gholson Funeral Home in McLeansboro.
In lieu of flowers, memorials may be made to SSM Hospice and will be accepted at the Gholson Funeral Home which is in charge of arrangements.