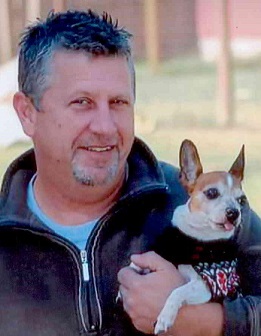 52-year-old Ellery resident, Kent G. Wiles died at 12:28 a.m. Sunday, March 5. He worked for Ryder as a safety, health and security manager for the past five years. He worked the past 15 years for Ryder. He had been a member of the Eagles and Moose Lodge.
Survivors include his father, Ronald Wiles of West Salem; his soul-mate, Susan Wiseman of Ellery; a son, Ryan and wife Dawn Wiles of Flora; a brother, Victor and wife Anita Wiles of Albion; two grandchildren, Shae and Alex Wiles of Flora; two nephews, Seth Williams and Lee and wife Chrissy Downen; a niece, Kasey Koennger; his dog Misty and Dragon Bravo and  his cat.
A celebration of life service for Kent G. Wiles will be 10 a.m. Saturday, March 11 at the Edwards County Fairgrounds Building in Albion
Memorials may be made to Ronald McDonald House and will be accepted at Nale's Funeral Home of Albion, which is in charge of all the arrangements.