The Fairfield Community High School Homecoming Parade is at 2:30 this afternoon with lineup on North First Street.  If you cannot attend the parade, the event will be broadcast live on WFIW FM – 104.9 as a service of FNB.   Tonight at 7, the FCHS Mules will take on the Vienna Eagles for the annual Homecoming football game.
The Donut Factory in Albion is closing its doors this weekend.  This Sunday will be the last time you can purchase donuts at the Donut Factory. The business is closing after five years.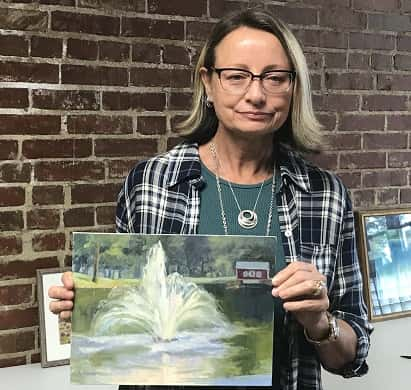 Volunteers for a Progressive Fairfield and Fairfield Paint Out have  announced the winner of their Facebook like and share contest is Gayla Grote. Gayla won the painting "Hope Bridge." The weeks prior to the Paint Out, Community members had an opportunity to like and share a photo of the painting on Facebook, and Gayla was drawn at random from that post. Folks are reminded to come up to The Landing Friday from 6-10 to check out the artists' work, and for an opportunity to purchase a painting.
On Thursday, Oct. 19, Frontier Community College is hosting a fundraiser to assist the victims of the recent hurricanes in Puerto Rico.  There are ten FCC students whose homes are in Puerto Rico. The event will be from 5:30 – 8 p.m. in the Bobcat Den and adjacent parking lot. The event will feature food, music and dancing.
The Fairfield Coin Club will hold its 47th annual Coin Show and Auction this Sunday, Oct. 8 at North Side School.  Doors will open to the public at 9 a.m. with a coin auction at 2:30. This year, the annual Show Book and Scholarships are being dedicated in memory of Ron Weedon, former club president.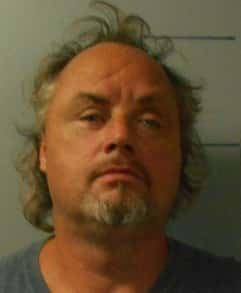 42-year-old Robert J. Crnovich of Fairfield was arrested Thursday for violating an active order of protection.  Police were called to the Dian L. French home where they found Crnovich in a bedroom.