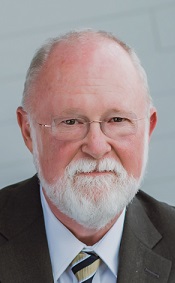 The Fairfield National Bank and Fairfield Bancshares, Inc. have announced the addition of L. Bryan Williams to the Board of Directors. Williams, an FCHS graduate, received a Bachelor of Science degree in Financial Risk Management from the University of Evansville.  He became Partner at CSI Insurance Brokers in 1982 and has served the community in various civic affairs for the last 35 years. Bryan and his wife Barbara have one child, Lauren, who is currently a Surgical Resident Physician at Rush University Medical Center in Chicago. They attend the First United Methodist Church of Fairfield.

Plans have been finalized for the Fairfield Kiwanis Club-sponsored Christmas Parade.  The parade has been set for Saturday, December 2 with a NEW start time this year.  This year's parade will begin at 4:30 p.m. Parade entry forms must be returned to the Fairfield Kiwanis Club no later than next Wednesday, Nov. 22.  If you don't have an entry form and would like to participate in this year's parade, go onto the Fairfield Kiwanis Club Facebook page for more information. This year's parade marshals will be Jami and Niki Roethe, the operators of Uniquely Rustique in Fairfield. In the event of bad weather, the parade will be moved to the following Saturday, December 9.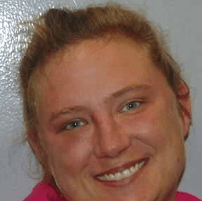 Carmi City Police report the arrest of 35-year-old Starlett R. Dunn of Fairfield on a charge of retail theft.  Workers at the Carmi Hucks Convenience Store told police they found Dunn in a restroom drinking beer. She allegedly had two other 24-ounce beers in her coat pockets.  Bond was $150 cash.

37-year-old Russell A. Wardrip of Fairfield has been arrested by Carmi Police on charges of domestic battery and criminal damage. Wardrip was arrested following a 911 call to the old dam in Carmi.  The victim was identified as 31-year-old Amanda M. Scott of Fairfield.  Bond is to be set by a judge.
Illinois will honor 200 veterans who have gone above and beyond the call of duty as part of the state's bicentennial celebration.  The Illinois Department of Veterans Affairs will work with veteran organizations to solicit nominations for people to be recognized as part of the program.
The 6th annual "Bob's Tree" project is underway in Albion.  "Bob's Tree" is a Christmas tree dedicated to former Edwards County Farm Bureau Manager Bob Mason who had a passion for helping children and the less fortunate of the area.  Donations of new, homemade or gently used scarves, hats and gloves should be dropped off at the Edwards County Farm Bureau office in Albion no later than Dec. 8.
Illinois State Police conducted a Special Traffic Enforcement Patrol in Wayne County this past week. Troopers arrested 4 suspects for DUI and issued another 30 tickets and warnings for speeding.
The annual Meet the Mules event at Fairfield Community High School is set for this Thursday evening starting at 5:30. Admission to the event is a non-perishable food item or personal hygiene product. All of the items donated will be given to the local WADI Food Pantry.
This is the last week for area residents to enroll in Frontier Community College's EMT Fundamentals course.  A mandatory orientation is set for this Friday from 8 a.m. until 4 p.m.  For more information or to sign up, call the college at 842-3711.
An Identity Theft Seminar has been set for this Friday at the Kontiki in downtown Fairfield.  The seminar will begin at 10 a.m. and has been organized by State Rep. David Reis.