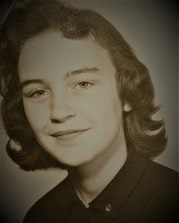 Phyllis L. Brinkley, 72, of Fairfield, died at 10:18am on Saturday, November 11, 2017 at Fairfield Memorial Hospital. She had worked as a CNA at Wayfair Nursing Home for 25 years.
Survivors include two sons Donald (Dixie) Brinkley of Albion, Terry (Tonya) Brinkley of Fairfield, two daughters Gina (Elmer) Weccele of Carmi and Leatha (Tim) West of Cisne, fourteen grandchildren, five great-grandchildren and one sister Janet (Ed) Schmidt of Gary, Indiana.
Funeral services for Phyllis Brinkley will be at 1pm on Wednesday, November 15, 2017 at the Union North Cumberland Presbyterian Church east of Fairfield with burial in Maple Hill Cemetery.
Visitation will be from 11am until the time of service at the church. Memorials can be made to help with funeral expenses and will be accepted at the church or Johnson and Vaughn Funeral Home which is in charge of arrangements.