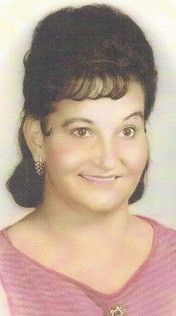 Alice Keen, 83, of Fairfield passed away at 1:24AM on Monday December 4 at Aperion Care Nursing Home in Fairfield.  She was retired from Airtex where she had worked for 45 years.  Alice was born on September 11, 1934 in Wayne County to Roy and Elma (Straten) Kincart.
Alice is survived by a Brother- Kenneth (Beverly) Kincart of Farifield, a Sister-Nora Tucker of Cisne, and several nieces and nephews.
Funeral Services will be held at 3PM on Wednesday 12/6 at Johnson and Vaughn Funeral Home with burial in Koontz Cemetery.
Visitation will be from 1PM until the time of service at the Funeral Home.
Memorials may be made to Celtic Hospice of Mt. Carmel or the donor's choice and will be accepted at the Johnson & Vaughn Funeral Home in Fairfield.