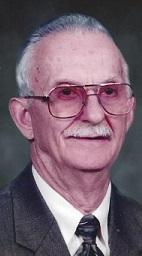 Billie G. Yates, 89, of Fairfield, passed away at 4:30pm on Saturday, December 2, 2017 at Aperion Healthcare in Fairfield. He had worked in the oil business for 53 years. He was an Assistant Engineer. He as a member of the First Baptist Church in Fairfield and was a Veteran of the US Army, serving in combat during the Korean War.
Survivors include his wife Pat, three daughters Debbie (Mark) Watson of Delta, Utah, Nancy (Jed) Jones and Mary (Richard) Hase both of Fairfield, eight grandchildren Heather (David) Cagle, Heidi Munselle, Derek Costanza, Justin (Mindy) Hase, Jonathan (Deanne) Hase, Arron (Stacy) Watson, Emily (Zach) Robson, Erin (Justin) Braddock, twelve great grandchildren, and one sister Glenna Hale of Evansville, Indiana.
Funeral services for Bill Yates will be at 1pm on Wednesday, December 6, 2017 at the First Baptist Church in Fairfield with burial in Maple Hill Cemetery with full military rites.
Visitation will be from 11am until the time of service at the church. The Johnson and Vaughn Funeral Home is in charge of the arrangement