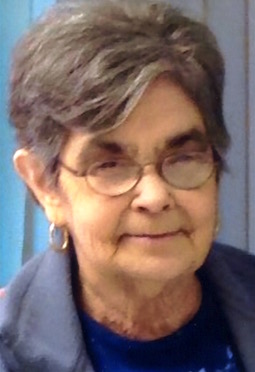 Myrna Kay Skelton, 72, a resident of McLeansboro, Illinois, passed away Monday, December 4, 2017 at the Hamilton Memorial Hospital. A home maker, she was also a member of the McLeansboro American Ladies Auxillary and the Mt. Olivet Baptist Church.
Myrna is survived by two sons, Darrell Skelton of McLeansboro and David Shane (Jennifer) Skelton of Pittsburg, IL; one daughter, Saundra (fiance Frank Bowling) Ingram of McLeansboro; two brothers, Jerry (Sharon) Miller of Decatur, IL, Robert (Susanna) Mills of McLeansboro; one sister, Debbie (Jim) McGill of Forgan, Oklahoma; and one step-sister, Janice (Rick) Rice of El Dorado, IL.  Eight grandchildren and four great-grandchildren also survive.
Funeral services will be held Thursday, December 7, 2017 at 11:00 a.m. at the Gholson Funeral Home in McLeansboro with burial at Mt. Olivet Cemetery near McLeansboro.
Visitation will be from 5 to 7 p.m. on Wednesday, December 6, 2017 at the Gholson Funeral Home.  Memorials may be made to the family to help with funeral expenses.
The Gholson Funeral Home of McLeansboro is in charge of arrangements.