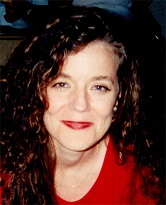 Carla Joan Taylor Ediger, 57, formerly of Carmi, Illinois, died Tuesday, December 5, 2017, at Alive Hospice in Nashville, Tennessee.  Carla was an accountant and attended Oasis Church in Nashville.
Survivors include her husband, Duane Ediger of Nolensville, Tennessee; mother Bonnie Taylor of Carmi; son Jason Ediger of Santa Rosa, California; daughter Brooke (Zach) Boor of Hot Sulfur Springs, Colorado; brother Mark Alan (Vicky) Taylor of Mt. Vernon, Illinois; grandchildren Scarlet Ediger and Leonard Boor.
Visitation and funeral are Saturday, December 9, 2017, at Crossroads Church in Norris City, Illinois.  Visitation is at 10:00 am and funeral is at 11:00 am.  Burial is in Taylor Cemetery in Vienna, Illinois.
Cook Funeral Chapel in Carmi is in charge of all arrangements.