Hunters in Illinois harvested a preliminary total of 80,021 whitetail deer during the seven-day firearm deer season that wrapped up this past Sunday. The 2017 total is up a little more than 500 from last year.  Hunters in Wayne county bagged 1,544 deer. The Illinois muzzleloader-only season is this weekend, Dec. 8-10.  Archery hunting continues through January 14.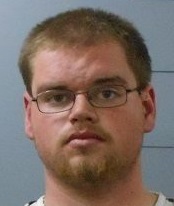 A suspect in the theft of firearms from a Fairfield man's home in late October has been arrested in Fort Collins, Colorado.  23-year-old Jeffery Alldredge is awaiting extradition back to Illinois on a class-2 felony charge of being in possession of stolen firearms. Sheriff Mike Everett has made arrangements to bring Alldredge back to Illinois to stand trial.
An Iuka man has been killed after the 2015 Chevy Cruz he was a passenger in collided with a horse on the Illinois 161 extension in Marion County. The victim has been identified as Jeffery Stuber, 51 of Iuka. The driver, 78-year-old Ronald Stuber of Iuka was injured and taken to the hospital in Salem.
A mini job fair has been set for next Thursday, Dec. 14 at Frontier Community College. Employers expected to be in attendance include Aerotek Toyota of Princeton, Indiana, Magnum Steel Works of Mt. Vernon and Williamson Home of Mt. Vernon. The fair will run from 9 until noon in the Learning Resource Center.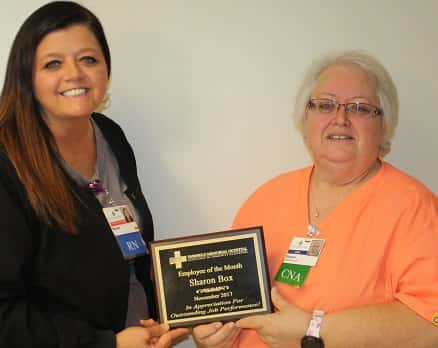 Fairfield Memorial Hospital honors employees monthly for providing exceptional patient care and customer service internally and externally.   In November, Sharon Box, CNA, was named Employee of the Month.  She has worked for Fairfield Memorial Hospital for nearly two years and currently serves as the unit secretary on the Skilled Care Unit.  Sharon previously served as the midnight CNA and would go above and beyond for her patients and fellow coworkers.  She ensures the standard of quality care is always exceeded by making certain all of the patients are comfortable and their needs are met.  Even on the most difficult days or nights, she is always upbeat and ready to take on additional tasks. In September, Sharon has transitioned into serving as the unit secretary during the day shift and her coworkers are in awe of her skill. "Since Sharon has stepped into the role as our unit secretary, she has gotten the department well organized.  After putting her organizational skills to work, we now have an even better work flow. All of the nurses brag about how she keeps everything extremely organized, and how wonderful of a job she is doing.  Sharon not only works as the unit secretary, but she also helps the staff provide patient care.   I truly believe if someone looked up 'excellent care giver' in the dictionary, they would find a description of Sharon Box. She is truly a blessing to our team," stated Mariah Minor, Skilled Care Unit Nurse Manger. Pictured is Mariah Minor, FMH Skilled Care Unit Nurse Manager, presenting the Employee of the Month Plaque to Sharon Box, CNA, Skilled Care Unit Secretary.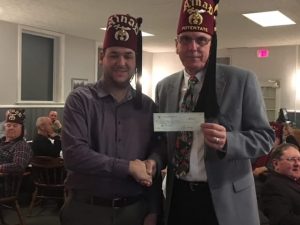 The Wayne County Shrine Club gave a $5,000 check recently to Denver Tolbert, the potentate of the Ainad Shrine. This is the fourth payment of the five annual installments to complete the $25,000 donation promise to help build the new St. Louis Shriner's Hospital for Children. Pictured is Fairfield's Tyler Lampley (left) and Denver Tolbert.