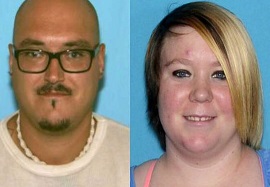 MURDER SUSPECTS NABBED –  Police in Flora report the arrest of a couple wanted in connection with a homicide in Parkersburg, West Virginia.  The suspects have been identified as Kenneth Leroy McCoy, 33 and Jessica Nicole Robert, 25.  The pair were wanted in connection with the Dec. 12 slaying of 53-year-old Penni Jo Curtiss in Parkersburg, WV. The victim was found dead inside her home. The two were arrested after Flora police responded to the Mach 1 gas station in Flora to investigate a report of two individuals asking for money. By the time officers arrived, the two had left.  Police then went to the Flora Wal-Mart and spotted the vehicle that had been at the Mach 1.  The license plate on the vehicle had been stolen out of Indiana.   After a short surveillance, police spotted the two approach their vehicle and took them into custody without incident.  McCoy and Roberts are now in the Clay County jail awaiting extradition to West Virginia.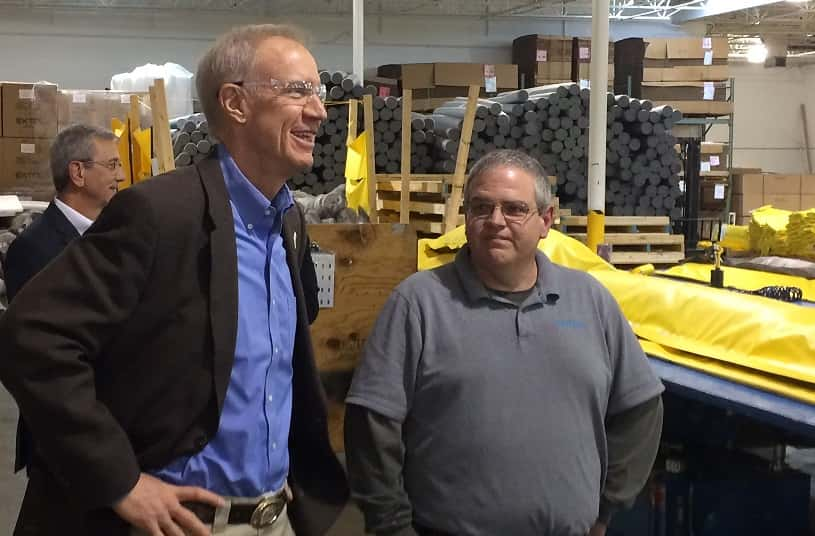 Illinois Governor Bruce Rauner made a surprise stop in Fairfield Thursday afternoon, touring the Elastec Marine facility on West Main Street. Rauner used the stop to call on Illinois lawmakers to set term limits on legislative officeholders, cut regulations on businesses and roll back the recently imposed income tax increase. Rauner told employees at Elastec that an improved business climate in Illinois would result in higher wages for workers.  He also promised to promote Elastec around the world as he meets with international leaders.
The home of Hugh and Pam Sons at 9 Esther Drive in Fairfield took first place in the Fairfield Lions Club-sponsored Senior Citizens Light Tour. The Jerry and Norma Vaughan home at 604 E. Center Street took second. The home of Diana Zurliene on SW 3rd Street took third. K&M Diner on S. First Street was the winner of the best decorated business category.
The White County jail at Carmi took in $66,313 in income for the month of November. The income is generated by housing out-of-county inmates plus federal inmates from the U.S. Marshals Service. Area counties that use the White County jail for their inmates include Edwards, Gallatin and Hardin.
40-year-old Donald R. Davis of Carmi has been jailed on multiple charges after he allegedly battered a pregnant woman during an altercation. Besides aggravated domestic battery, Davis has been charged with unlawful use of weapons by a convicted felon, possession of LSD, methamphetamine and steroids. Ammo and brass knuckles were seized from his home as the result of a search warrant.
Today is the deadline for farmers to file reports for all crops and land uses, including failed acreage. To comply with Farm Service Agency eligibility requirements, the reports must be filed no later than today – December 15. Contact the Wayne/Edwards Farm Service Agency Office at 842-7602 for more information.