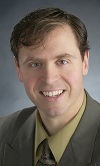 Fairfield Memorial Hospital has partnered with Telligen Quality Innovation Network – Quality Improvement Organization (Telligen QIN-QIO) to reduce the rate of influenza and pneumonia among patients.  Christopher Ballard, M.D. of Horizon Healthcare was recently named on the 2016-2017 Immunization Honor Roll for reaching the goals for Influenza Vaccination and Reporting for the 2016-2017 Flu Season.  Telligen QIN-QUO works in collaboration with the Centers for Medicare & Medicaid Services (CMS) to support the HHS National Quality Strategy to accomplish better care, better health for people and communities and affordable care through improvements.  Physicians play an important role in helping to educate patients about immunization recommendations.  Telligen has been working as a partner with healthcare providers like Dr. Ballard at Horizon Healthcare to increase influenza and pneumonia immunization rates for Medicare beneficiaries.  Through the immunization initiative, Telligen engages a widespread community that includes traditional healthcare providers (i.e. physician offices, home health agencies, critical access hospitals, nursing homes), healthcare partners and organizations (pharmacies, vaccination centers, community/physician organizations, state agencies and registries, Medicare beneficiary representatives), and other key partners and stakeholders to increase education and awareness of these vaccine-preventable diseases, and increase the immunization rates.
Hunters in Illinois took more than 80,000 whitetail deer during the state's busiest hunting season.  During that time, conservation officers enforcing wildlife laws issued more than 1,800 citations and written warnings. Conservation officers also seized 16 firearms along with 430 pounds of deer meat, eight deer antlers and skulls, five deer heads, one truck, one SUV and a number of tree stands and trail cameras.
During the three-day muzzleloader-only deer season, Illinois hunters bagged a preliminary total of 3,700 deer.  That's up nearly 400 over last year. Wayne County muzzleloader hunters took 65 whitetail deer.  In White County, 40 were taken with 22 in Edwards County.
The Fairfield Community High School Board is set to meet this evening for a regularly scheduled meeting.  During an executive session, members will consider the employment of fall coaches for 2018 and an assistant softball coach for spring, 2018. The meeting starts at 6 this evening in the study hall at FCHS.
Last week, the Grayville Police Department, along with K-9 units from Edwards County, Mt. Carmel, Carmi and Robinson conducted a drug sweep at the Grayville High School.  One K-9 alerted on a Jeep owned by Nancy Robinson of Carmi.  She was cited for possession of less than 2.5 grams of marijuana and drug paraphernalia.
The annual TGIF Raffle is returning for 2018.  A drawing will be held each Friday starting January 19, continuing each Friday until December 21, 2018. Tickets are $10 and can be purchased at a number of Fairfield retail merchants.