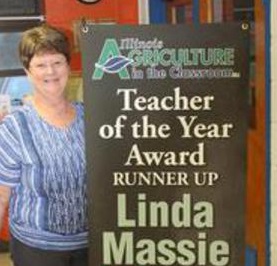 Linda Massie has been recognized as the Illinois Ag in the Classroom teacher of the year runner-up. The honor was presented during the annual meeting of the Illinois Farm Bureau. Linda's methods of involving agriculture in her daily classroom lessons through creative curricular themes, as well as her passion for agriculture has garnered her statewide recognition as a leader in agriculture education. Linda teaches first grade at Mount Erie Grade School.
SOME SNOW ON THE WAY? – A mixed bag of precipitation is on its way as we close in on the Christmas Holiday.  Things will start off with on and off rain through Friday with a chance of rain and snow late Friday night. Forecasters are also calling for a chance of snow on Saturday and then Sunday – Christmas eve.  At least for now, Christmas Day should be sunny, but cold and windy.  The high is forecast to be around 30 degrees on Monday. At this point, no accumulating snow is forecast.
A Christmas dinner for the low income and lonely of Wayne County will be held next Monday – Christmas Day at the Kon-Tiki in downtown Fairfield.  Serving will be from 11:30 – 1 p.m.  There is no need to dress up and there will be no charge.  Dinner will include baked ham and all the trimmings. All ages are welcome.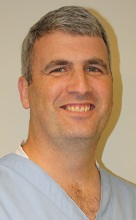 Fairfield Memorial Hospital has announced that RN Stephen Welty will be providing diabetes education to patients at Fairfield Memorial Hospital and Horizon Healthcare with a diagnosis of diabetes. Welty comes to Fairfield Memorial Hospital with over eight years of experience as a Registered Nurse and five years as a Diabetes Educator. He is also a Certified Insulin Pump Trainer.
21-year-old Alexander H. Effinger of Carmi has been arrested on charges of aggravated battery, criminal trespass and disorderly conduct.  Effinger was arrested following an incident at the Carmi McDonalds restaurant.
Due to the Christmas and New Year's holidays, trash pickup for the City of Fairfield will be delayed one day for the weeks of December 25 and January 1.
Cheri Norton is the latest winner in the Fairfield Community High School After Prom Committee's "12 Days of Christmas" fundraiser.  Cheri wins $200 cash.