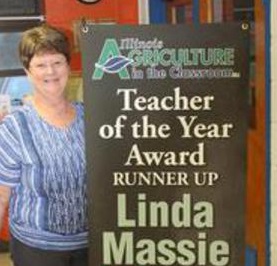 Linda Massie has been recognized as the Illinois Ag in the Classroom teacher of the year runner-up. The honor was presented during the annual meeting of the Illinois Farm Bureau.Linda's methods of involving agriculture in her daily classroom lessons through creative curricular themes, as well as her passion for agriculture has garnered her statewide recognition as a leader in agriculture education. She teaches first grade at Mount Erie Grade School.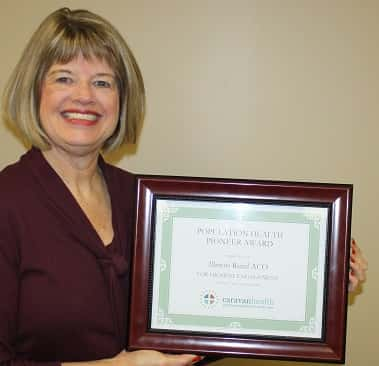 RN Brenda Ware-Roge, Care Coordinator at Fairfield Memorial Hospital attended the second annual Caravan Health Accountable Care Symposium earlier this month in Phoenix, Arizona. Ware-Roge represented Fairfield Memorial Hospital as a member of the Illinois Rural Accountable Care Organization.
A nearly $2 billion high-speed Amtrak rail project in Illinois has entered its final phase of construction.  The passenger service will reach speeds of up to 90 mph should begin this summer. The line will carry passengers between St. Louis and Chicago.  Officials say the rail line will feature "positive train control" technology to stop the train if a crash is imminent.
The Volunteers for a Progressive Fairfield's Festival of Lights program at Leo French Park will continue through the month of December.  All donations collected at the gate will go to help pay the utility bill for the display, which is covered entirely by the Volunteers for a Progressive Fairfield.
Police and sheriff's departments across Illinois are stepping up patrols to try to reduce alcohol and drug related crashes this holiday season.  Illinois is currently experiencing its second straight year of more than 1,000 traffic fatalities.  Last year, 1,078 people died in vehicle crashes on Illinois roads.