Travelers in Illinois can expect roadside safety checks between now and January 2. Illinois state Police will also have stepped up patrols in an effort to reduce alcohol and drug-related traffic accidents during the holiday period. Illinois is experiencing its second straight year of more than 1,000 traffic fatalities. Last year, 1,078 people died in Illinois traffic accidents.
Area police are warning residents to keep their cars locked, especially when you are leaving items in your car.  Local authorities have reported a rash of car burglaries. Many thefts could have been avoided by simply locking your car. Police recommend that if you have to leave valuables in your car, put them in the trunk or at least keep them out of sight by covering up the items.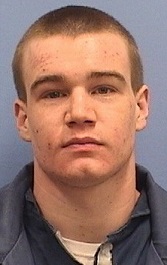 19-year-old Michael L. Keyser of Cisne has been sentenced to four years in prison after his probation on a conviction of aggravated possession of a stolen firearm was revoked in Clay County. In addition to time in prison, Keyser will also have to serve another two years of parole once he gets out of jail. The judge also ordered Keyser to pay more than $3,000 he owes in fines, fees and court costs from the original case.
The Fairfield Community High School After Prom Committee's 12 Days of Christmas fundraising promotion has ended.  Lacy Downen was the last name drawn in the event, winning $500. The first name drawn this year was Marcia Simpson. She also won $500.
The Fairfield City Council is slated to meet next Tuesday evening. Aldermen will consider entering into an intergovernmental agreement with the Illinois Comptroller's Office. If approved, the city will be able to collect unpaid utility bills out of income tax refunds or lottery winnings.