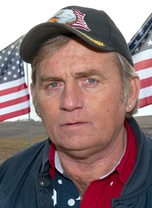 Larry "The Flag Man" Eckhardt is recovering from cancer surgery.  The 61-year-old Little York, Ill. resident is best known for bringing his remarkable American flag display to the funerals of fallen heroes across Illinois. Larry underwent surgery last Monday and again on Wednesday to remove a cancerous thyroid gland. He returned home Thursday afternoon from the University of Iowa Medical Center in Iowa City. Larry says he expects to make a full recovery.
The location south of Boyleston where human remains were found last Tuesday remains an active crime scene.  Teams of forensic specialists from the Illinois State Police and the FBI continue to gather evidence from the scene.  Access to the very remote location is still restricted to authorized law enforcement officials only.
18-year-old Kaitlin L. Shelton of Crossville has been arrested on warrants out of White and Wabash Counties.  As police tried to arrest her at a home in Crossville, she fled on foot. She was captured a short time later. Bond in the pending cases was $850 cash.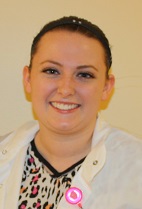 Rebecca Fewkes has been named the Employee of the Month at Fairfield Memorial Hospital for the month of December.  Rebecca works as a phlebotomist in the Laboratory Department located in the Fairfield Memorial Hospital Medical Arts Complex.
Registration and evaluations for the annual Upward Basketball program have been set for January 12 and 13 at Cumberland Presbyterian Church. Registration forms may be picked up at the church. Practice is set to begin the week of January 29 with the first game on Feb. 10.  Registration costs $50. Shorts can be purchased for $15.