Human remains found at a remote location south of Boyleston last week have been transferred to an FBI lab in Springfield for further analysis. An autopsy is slated for later this week.  After that, the remains will be taken to FBI headquarters in Quantico, Virginia where a forensic anthropologist will examine the remains further. It could be weeks before a positive identification is made.
A new record low temperature was recorded on Tuesday.  At the studios of WFIW, the mercury dipped to minus 5 Tuesday morning, breaking the old record of minus 4 set in 1940.  Warmer weather is forecast by late in the weekend with a chance of wintry precipitation on Sunday.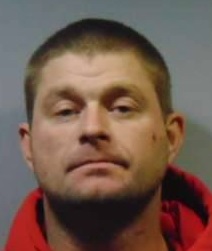 27-year-old Roy Dean Ritcheson of Carmi has been sentenced to three years in prison after pleading guilty to a class-4 felony charge of violating an order of protection.  Ritcheson was sentenced Tuesday in White County Circuit Court in Carmi.
Frontier Community College has resumed normal campus hours for the spring semester and students are encouraged to register before classes begin next Monday, January 8.  Students can register for classes over the phone or in the student services building.
The Fairfield Golf Course will conduct their first of four porkburger cookouts this Saturday, January 6.  The cookout will be staged on Main Street in front of the Wayne County Courthouse. Proceeds will help prepare the course to open for the new season.