AUTOPSY COMPLETED – An autopsy has been completed on human remains found at a remote site south of Boyleston last month.  The body was removed from the site by forensic specialists with the FBI and Illinois State Police and transferred to Bloomington, Ill. where an autopsy was completed late last week. Wayne County Coroner Jimmy Taylor, local Sheriff's Department officials along with FBI and State Police investigators attended the autopsy.  The results of the post-mortem examination have not been made public. Wayne County Coroner Jimmy Taylor confirmed that the remains are now being transferred to an FBI Identification facility in Quantico, Virginia for examination by a forensic anthropologist.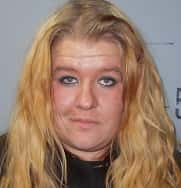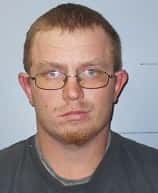 A Geff couple was arrested early Saturday morning on drug charges following a traffic stop by a Wayne County Sheriff's Deputy.  The suspects have been identified as Jessica R. Robertson, 26 and Steven R. Robertson, 27.  Police say they found suspected methamphetamine, scales and drug paraphernalia in the couple's Ford Explorer.  In Mrs. Robertson's bra, police say they recovered 14 grams of suspected methamphetamine.  Police also recovered $520 cash and items of suspected drug paraphernalia. Both face preliminary charges of possession of meth with the intent to deliver, possession of meth and drug paraphernalia.  Both have been lodged in the county jail pending the setting of bond.
48-year-old Gina Breeze of Wayne City died Friday after her house caught fire.  Officials say the fire likely started from a heat lamp that had been placed under the house in an attempt to thaw some frozen pipes. There were no other occupants of the house at 503 Walnut Street in Wayne City.
62-year-old Robert A. Grant, Jr. of Maunie died Friday when fire swept through his home. The victim's wife, 38-year-old Dawn Grant was able to escape the burning home and went to a neighbor for help. Before Mr. Grant could be rescued, neighbors heard an explosion. It is believed the explosion may have been from Mr. Grant's oxygen tank.
The Fairfield Fire Department made a total of 572 calls during 2017. Most of the calls were Emergency Medical Service assist calls. Firemen also responded to 17 structure fires, 18 traffic crashes and 25 automatic alarms. Firemen also assisted in two missing person searches and responded to seven carbon monoxide calls.
The entire village of West Salem was without water for much of the day Friday and Friday night after workers discovered four major water line breaks. The boil order that was in effect for West Salem has been lifted. Customers no longer have to boil water to be used for human consumption. All water samples have passed inspection.
The Fairfield Community High School Junior Varsity Scholastic team captured 6th place in the 18-team Mattoon Freshman/Sophomore Invitational Tournament over the weekend.  FCHS went 4 and 5 on the day.
The second Late Winter antlerless-only deer hunting season is this weekend, January 12 – 14. The Illinois Archery Deer and Archery Fall Turkey seasons remain open through January 14.