LATE WEEK WINTER STORM POSSIBLE – After below zero temperatures last week, temperatures will climb into the low 60's by midweek followed by a wintry blast.  The National Weather Service office in Paducah is predicting a late week winter storm. Here's what the weather service knows at this point.  Rain is likely on Thursday with a gradual transition from rain to freezing rain to sleet to snow from west to east Thursday night into Friday. A longer duration of snow and sleet is possible across much of Southern Illinois. There is the potential for significant ice and or snow accumulations which would impact travel across the entire region. What the weather service does NOT know is the precise timing of the rain to wintry mix to snow transition.  How much of the precipitation will fall as freezing versus frozen.  Forecasters also don't know how long this wintry precip will last.  Much of what the weather bureau dosen't know is related to uncertainty over the eventual track of the low, which should become more apparent as forecast models converge on a solution over the next 48 hours. We suggest you stay tuned for the latest on the potential late-week winter weather event. We will of course bring you any watches or warnings as they issued by the National Weather Service.
Human remains found at a remote site south of Boyleston last month have undergone an autopsy in Bloomington. The remains are now on their way to an FBI Identification Lab in Quantico, Virginia where they will undergo additional forensic examination.  The results of the autopsy were not made public.
Two Cisne men were injured Sunday night when their SUV ran off the Ill. Rt. 161 extension in Marion County and down into a 30-feet deep ravine.  50-year-old David Shelton and 30-year-old Brandon Wright were taken to the hospital in Salem where they were treated and released. The crash was caused by icy roads.

28-year-old John T. Kissee of Grayville has been sentenced to two years in prison after his probation in a 2014 theft case was revoked.  Kissee was sentenced Monday in White County Circuit Court in Carmi.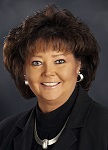 Katherine Bunting-Williams, the CEO at Fairfield Memorial Hospital has been elected to serve a three-year term on the board of trustees of the Illinois Health and Hospital Association. The board is made up of 20 trustees, elected by the voting members of the Association.
42-year-old Stacey E. Harrison of Fairfield has been arrested on charges she altered two checks from $200 to $1,200.  Harrison had been working as a caregiver at the home of Bob and Thelma Johnson of rural Fairfield. The altered checks were drawn on Mrs. Johnson's bank account.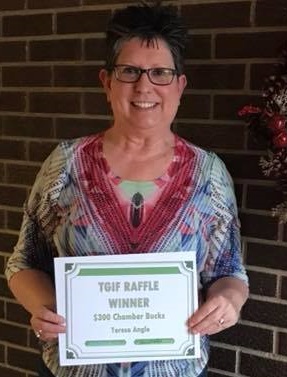 Teresa Angle is the grand prize winner of the Fairfield Retail Merchants/Chamber of Commerce TGIF Raffle for 2017.  The annual TGIF raffle is returning this year.  Tickets are $10 and can be purchased at the Fairfield Chamber of Commerce office.