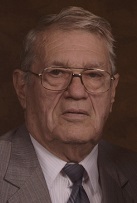 Charles William Peters, 78, of Santa Claus, Indiana, formerly of Fairfield died at 6:37 p.m., Tuesday, January 23, 2018, at Transcendent Healthcare of Boonville. He was owner and operator of Charles W. Peters & Sons Trucking, was a founding co-owner of Family Roots Nursery, and was employed for 22 years at North American Lighting as a Class A tool and die maker.  Charles was a member of Calvary Baptist Church in Huntingburg, and a 50+ year member of both the Ainad Temple Shrine in East St. Louis and the Anthony Daughtry Masonic Lodge #1111 in Cisne.
He is survived by his wife, Judith Ann Peters of Santa Claus, IN; three children, Bryan (Wanda) Peters of Fairfield, IL, Julie O'Connor of Murphysboro, IL, and Aaron (Andrea) Peters of Holland, IN; his daughter-in-law, Debbie Peters of Corydon, IN; two brothers, Laverne "Pete" (Judy) Peters of Dahlgren, IL and James "Jim" (Sharon) Peters of Longmont, Colorado; and four grandchildren, John Michael Peters, Elizabeth Peters, Bryce Peters and Emma Peters.
Funeral services for Charles William Peters will be held at 4:00 p.m., E.S.T., (3:00 p.m., C.S.T.), Sunday, January 28, 2018, at the First Christian Church in McLeansboro with burial to follow at the I.O.O.F. Cemetery in McLeansboro, IL.
Visitation for Charles Peters will be at the Nass & Son Funeral Home in Huntingburg, Ind. from 2:00-8:00 p.m., E.S.T., (1:00-7:00 p.m., C.S.T.), on Saturday, January 27th; and also at the First Christian Church in McLeansboro from 1:00-4:00 p.m., E.S.T., (12:00 noon-3:00 p.m., C.S.T.), on Sunday.
The Dubois County Masonic Lodge #520 F&AM will conduct a masonic vigil service at 7:00 p.m., E.S.T., (6:00 p.m., C.S.T.), on Saturday, at the funeral home.  A Shrine walkthrough will take place during the vigil service.
Memorial contributions can be made to the Shriners Hospital for Crippled Children in St. Louis or to the Spero Family Services Murphysboro Youth Home.