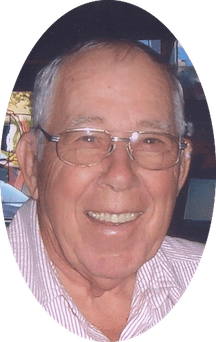 Owen Lee Savage, 89, a resident of Machesney Park, Illinois, formerly of Dahlgren, Illinois, passed away Thursday, January 25, 2018 at the Alpine Fireside Health Center in Rockford, Illinois. He was a retired auto parts manager for Strandquist Motors in Rockford, IL.
Owen is survived by two sons, Roger Alan (Mary) Savage of Rockton, IL, Jeffrey Owen Savage of Rockton, IL; three daughters, Diana (Randy) Sherwood of Youngstown, FL, Janice (Hebie) Brown of Opelika, AL, Vickie (Jim) D'Amico of Aurora, IL; and one brother, Dean Savage of Belle Rive, IL.  Thirteen grandchildren and four great-grandchildren also survive.
Funeral services for Owen Lee Savage will be held Saturday, February 3, 2018 at 11:00 a.m. at the Gholson Funeral Home in Dahlgren.  He will be laid to rest in the IOOF Cemetery in Dahlgren.
Visitation will be held from 6 to 8 p.m. on Friday, February 2, 2018 at the Gholson Funeral Home in Dahlgren.
The Gholson Funeral Home of Dahlgren is in charge of arrangements