PLANE CRASH – Authorities report a single-engine airplane crashed at the Centralia Municipal Airport Thursday afternoon. Centralia Police Chief Brian Atchison says the only person in the plane was the pilot and he was taken to SSM Health St. Mary's Hospital for treatment of injuries. The pilot's name and condition are not being released at this time.  Centralia Police and Fire Officials along with State Police handled the accident scene.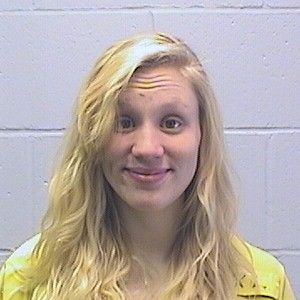 21-year-old Miranda K. Fritchley of Mt. Carmel has been sentenced to prison on a Wayne County conviction of being in possession of methamphetamine. Fritchley drew a 30-month prison sentence in Wayne County Circuit Court and has been ordered to pay $2,568 in various court-ordered fines, fees and court costs.  The judge did give Fritchley credit for 18 days she has spent in the county jail awaiting disposition of her case.
Jordan Hosick and Samantha Robertson, both Cisne High School seniors have won top awards in the 2018 FNB/CBAI Essay Scholarship competition.  Each student wins $300. The annual scholarships are available to seniors from Fairfield, Wayne City, Grayville and Cisne High Schools.
Jasper Waterworks has reported that several customers have not received their recent bill. Those who have not received their bill can call Fairfield National Bank at 842-2107 to get their balance. The bill needs to be paid by Monday, February 12 at 3 p.m. Those who do not pay their bill by that time, a late fee will be added.
20-year-old Carson Carter of Carmi and 18-year-old Hannah Pettijohn of Norris City were injured Wednesday morning when their cars collided on College Road in rural Saline County. Icy conditions caused the crash, police said. Both were taken to an area hospital following the 9:04 a.m. accident.
51-year-old Darvin W. Crane, Jr. of Vincennes, Indiana has been jailed on a felony charge of unlawful distribution of methamphetamine.  Wayne County Sheriff's Police made the arrest and seized approximately 50 grams of suspected meth from Crane.
The Carmi Fire Department battled a major structure fire Wednesday morning on North Seventh Street.  A mobile home at 803 N. 7th Street was destroyed by flames.  Enfield and Crossville firemen assisted Carmi firemen. No injuries were reported.
Tickets are now available for the 97th annual Fairfield Chamber of Commerce Dinner set for Monday, March 12 at the Community of Christ Church.  Tickets can be reserved by phoning the Chamber office at 842-6116.