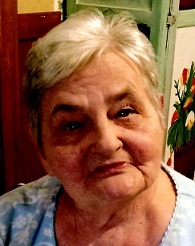 Marjorie E. Whitley, 86, of Crossville died Sunday, February 11, 2018, at Hamilton Memorial Hospital in McLeansboro, Illinois.    Marjorie was a homemaker, and a member of the Crossville United Methodist Church.  For several years, she drove a bus for RIDES Transportation Service.
Survivors include sons Stan (Cindy) Whitley, Rob Whitley; daughter-in-law Donna Whitley; daughter Cindy (Stan) Maurer, all of Crossville; grandchildren Amanda (Jason) Winter, Chad (Kerri) Whitley, Jeremy Combs, Nick Combs, Samantha (Jerod) Hallam, Tiffney Whitley, Taylor Whitley, Justin Catlin, Shauna (Logan) Rogers; 13 great grandchildren; and special friends Betty Delong and Janice Frashier.
Visitation and funeral are Wednesday, February 14, 2018, at the Crossville United Methodist Church in Crossville.  Visitation is at 10 am and funeral is at 11 am, with burial in Phillipstown Cemetery in Phillipstown, Illinois.
Memorials may be made to either Mended Little Hearts of South Central Illinois, P.O. Box 7, Mt. Vernon, IL 62846, or the American Cancer Society, P.O. Box 22478, Oklahoma City, OK 73123, and will be accepted at Cook Funeral Chapel, Crossville, Illinois, who is in charge of all arrangements.