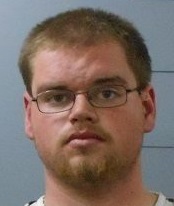 A Fairfield man has been sentenced to ten years in prison on charges he entered a Fairfield man's home and stole a number of firearms.  23-year-old Jeffrey M. Alldredge was sentenced Thursday in Wayne County Circuit Court on a conviction of residential burglary.  On November 25th, Alldredge was arrested in Fort Collins, Colorado on a Wayne County warrant charging him with being in possession of stolen firearms. The initial charge stemmed from a residential burglary at the home of 63-year-old Darrell Thomason on S.W. 6th Street in Fairfield where a number of firearms were stolen.As part of Alldredge's sentence, he was ordered to pay $21,941 in restitution to a number of victims whose homes Alldredge burglarized.
The White County Sheriff's Department along with Carmi City Police investigated a gun threat Thursday at the Carmi White County High School.  The threat involved a social media post of a subject with a gun and a text that said "I know where you live". The threat was allegedly made towards another student and there was no threat towards the school system. The student who allegedly made the post was questioned and released to his parents.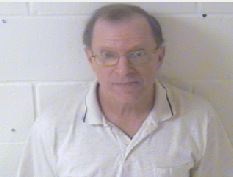 Probable cause has been found to place a former foster parent from Shawneetown on trial for sexual assault in both Hamilton and Saline Counties. 62-year-old Rickie R. Horton appeared in Hamilton County Circuit Court in McLeansboro for a preliminary hearing.  After hearing testimony from investigators, a judge ruled there was probable cause to bind Horton over to trial on five Class-X felony charges of predatory criminal sexual assault of a child  In Saline County, the judge also found probable cause to bind Horton over to trial on six Class-X felony charges of criminal sexual assault of a child. If convicted, Horton faces up to 60 years in prison in each count.  Because of the number of alleged victims in the case, Horton would be eligible for a special sentencing range of 6-60 years in prison with up to a natural life term of mandatory supervised release.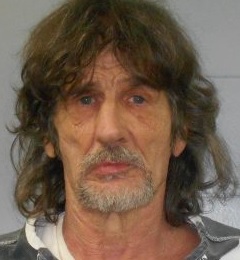 61-year-old Gregg L. Duckworth of Springerton has been sentenced to three years in prison after pleading guilty in Wayne County Circuit Court to a charge of being in possession of a controlled substance.  Duckworth is also awaiting trial on gun and drug-related charges in both Washington and White Counties.
The Fairfield City Council has approved an agreement with a firm to provide electronic bill paying options, including the use of credit and debit cards. The City of Fairfield has agreed to pick up the small service fee associated with consumers paying the utility bills with a credit or debit card.
The Edwards County High School Worldwide Youth in Science Engineering team placed second in an event Wednesday at Olney Central College.  The team competed against eight other schools and lost by only three points to Oblong High School. The team is coached by ECHS Math Teacher Janette Zurliene.